Castara Hosts Road Market Experience 6!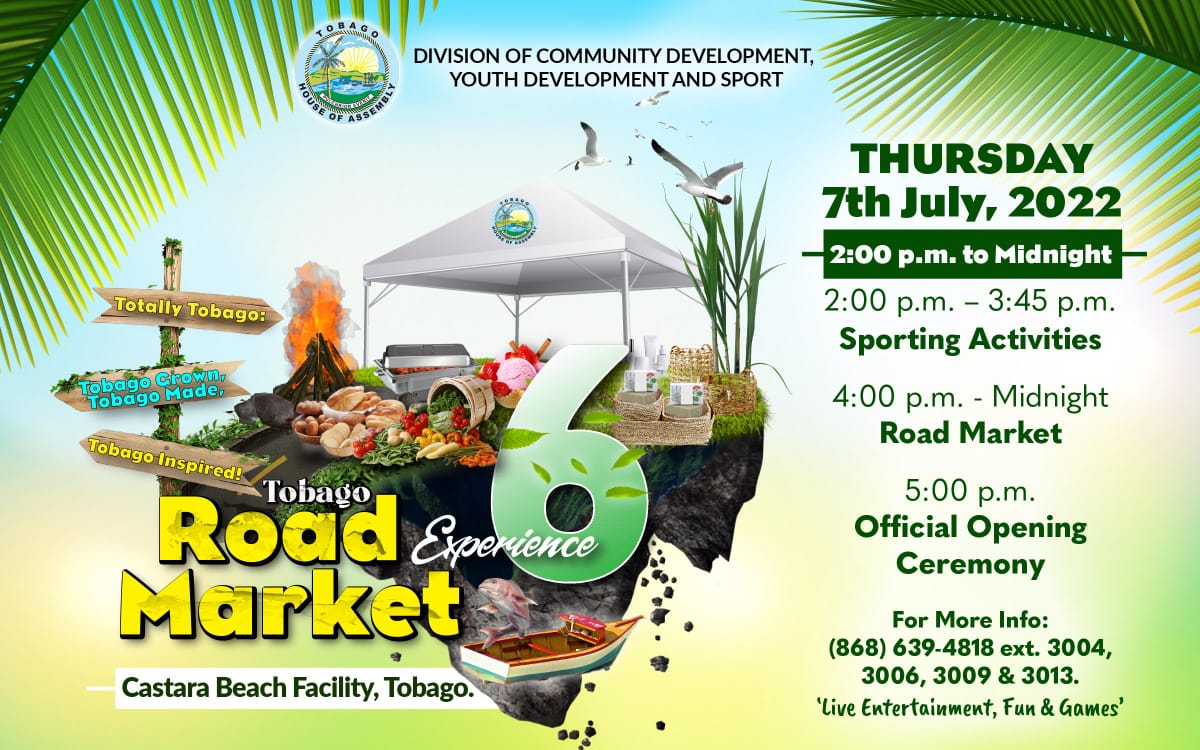 The Tobago Road Market Experience is back!
All roads lead to Castara tomorrow (July 7th) as the village will host this year's Tobago Road Market Experience 6.
The event, held by the Division of Community Development, Youth Development, and Sport, will take place in the vicinity of the Castara Beach Facility.
"The theme for the road market experience is 'Totally Tobago' and that means Tobago Made, Tobago Grown, and Tobago Inspired," Community Development Coordinator Michelle Burris said.
This marks the event's sixth installation, which aims to highlight and celebrate the best Tobago has to offer in terms of food, handicraft, agro processing, manufacturing and more. Visitors can expect lots of fun as there will be live entertainment, and a myriad of activities including an Iron Man competition and pirogue races.
In addition, the road market presents an opportunity for Tobago's entrepreneurs and small businesses to network, increase their visibility, and sell their products, as the market will feature over 30 local vendors.
The event will start at 2:00 p.m. with sporting activities and visitors will get a chance to experience all that the market has to offer until midnight.
The Tobago Road Market Experience aims to increase economic activity on the island, strengthen communities, and promote sustainability. The last event, which was the Tobago Road Market Experience 5, was held at the Store Bay Beach Facility car park in 2019.
For more information, see flyer for details.