Youth Inclusion Advances Tourism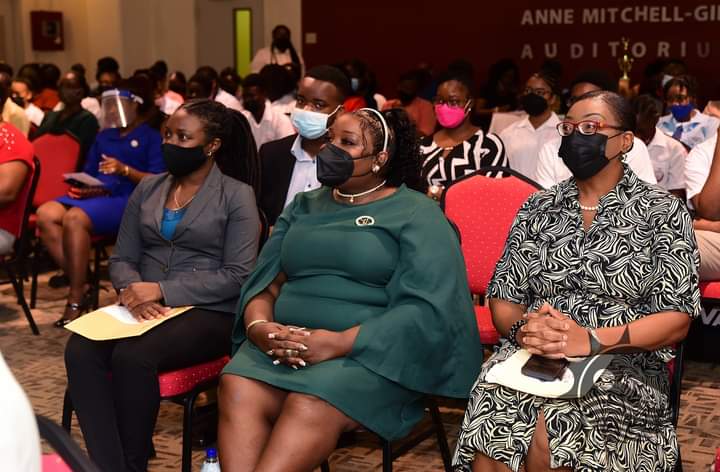 J'Nae Brathwaite will represent Tobago at this year's Caribbean Tourism Youth Congress in the Cayman Islands, which will be held September 12-15.
The Signal Hill Secondary student won the title of Junior Secretary of Tourism at the third annual Tourism Youth Congress on Friday (July 1st).
"As the Junior Secretary of Tourism, I am excited about working with the programme coordinators at the Division of Tourism to create innovative initiatives that will motivate our youth to become involved in our tourism thrust," she said.
During the debate competition, participants discussed innovative ideas on improving the tourism industry. Brathwaite spoke about digital marketing of user generated content as part of her presentation.
"User generated content is important in tourism. It is a powerful marketing tool that provides an opportunity for visitors to share their experiences while being immersed in our culture. When they share these experiences, it helps build awareness of destination Tobago and will expand our tourism market," she said.
Braithwaite prepared prior to the event with the help of a team which included her tourism teacher Patrice Caruth-Jack, English teacher Kari Manswell, and Dr.Selvon Hazel, while Darea Williams provided peer-support.
"It's important for students at all levels to learn about tourism. Tourism is one of the key components of our economy. Teaching our students tourism allows them to understand and appreciate the importance of sustainable development practices, the impact of tourism on our society…the key issues that are related to tourism, and the pivotal role that they can play in developing this sector," Caruth-Jack said.
Hosted by the Division of Tourism, Culture, Antiquities and Transportation, representatives from seven secondary schools competed at the event. As the winner, Brathwaite will serve as Junior Secretary of Tourism for one year.