Small Spaces Home Gardening Competition
Small-space gardening can be a big money saver as the gardener only has to maintain a limited area.
The Division of Food Security, Natural Resources, the Environment and Sustainable Development invites Tobago's home gardeners to register for the Small Spaces Home Gardening competition.
"This competition is for small spaces such as a decking or corridor. The purpose of it is to stimulate interest in agriculture and nutrition. It's meant to highlight the fact that space doesn't limit involvement in agriculture, and that small space gardens can have both aesthetic and functional use," Technical Field Officer Denisha Jones-Williams said.
It will allow gardeners from all age levels to compete as there are categories for participants 18 years of age and up, 11 to 14 years old, and 15 to 17 years old.
"We'll like to encourage young gardeners, because it's important that more youth become involved in gardening, so that agriculture can continue to develop on the island," Jones-Williams said.
Categories for the competition include trough/container gardening, amenities horticulture, and conventional crop production; while special awards will be considered for various categories inclusive of Best Junior Gardener (ages 11 to 14), Best Garden Design, and Best Commodity Utilization.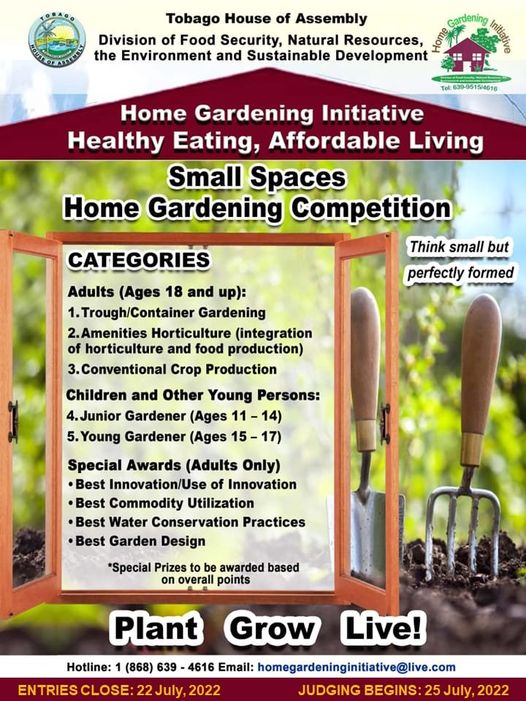 For more information, such as the judging criteria and access to the competition's entry form, visit the Division's Facebook page.
Completed entry forms must be submitted by Friday, July 22nd.