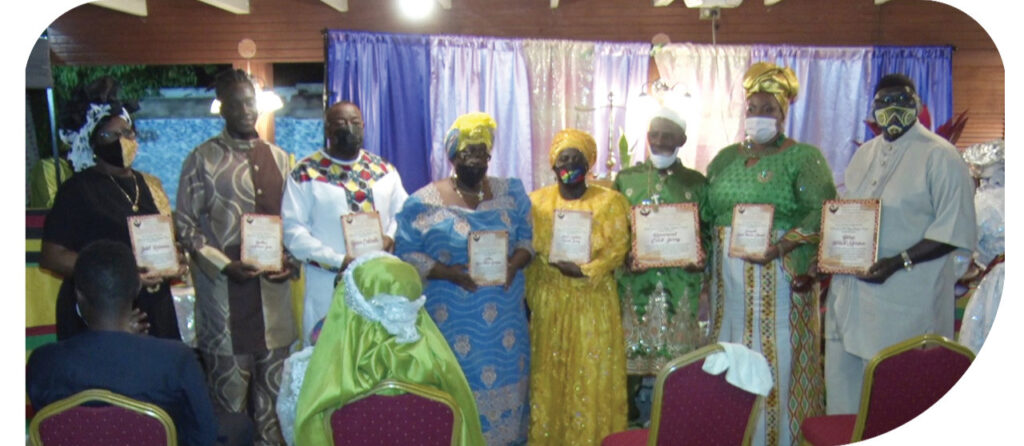 Trinidad and Tobago recognizes Spiritual/Shouter Baptist Liberation Day with a public holiday on March 30th. This year marks 70 years since the repeal of legislation preventing Spiritual/Shouter Baptists from practicing their faith.
As part of Tobago's celebrations, eight persons who contributed to the faith were honoured on March 26th at the Enchanted Waters Hotel on Shirvan Road.
The event was themed "Passages: A Golden Celebration."
It was hosted by Jesse Taylor who said, "We have all at some point in life come through a passage of some kind. In 1995 we were granted a holiday to shout and to praise the Almighty God. We are celebrating the distance we've come, to be the proud people that we are."
Dr. Denise Tsoiafatt-Angus, brought greetings at the event. She said, "At the end of a passage there's always light. Freedom is very valuable, we must not take it for granted."
Tsoiafatt-Angus also referenced the pandemic. "We're in the COVID passage, but in every crisis there is an opportunity. And it's an opportunity to remind us where we are, who is in charge, and what we need to be doing," she said.
Taylor went on to say that following decades of darkness, struggles, oppression, hurt and toil came a new dawn and a new way, birthing a people inextricably linked to its spiritual, cultural, musical and ancestral customs.