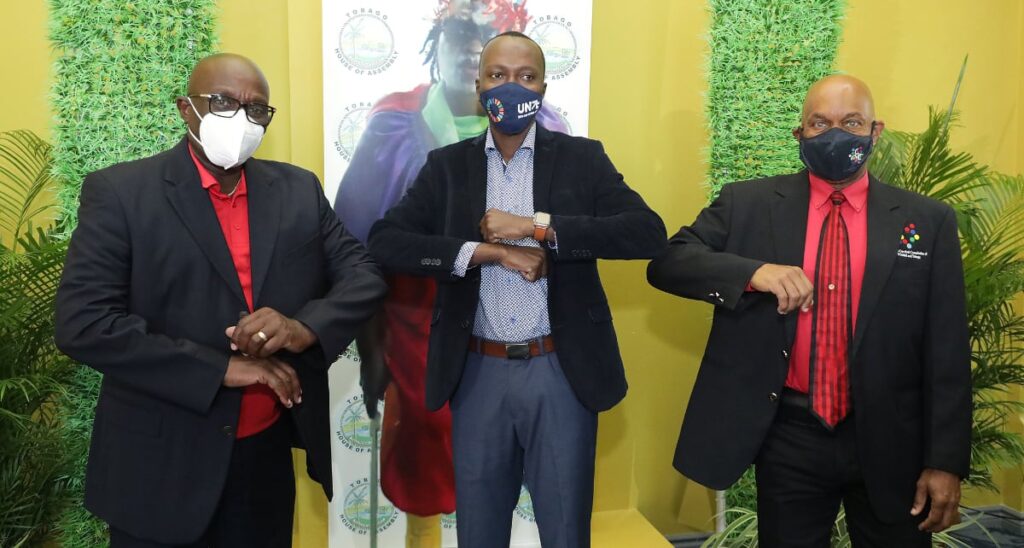 The National Carnival Commission (NCC) brought the Trinidad and Tobago Carnival World – Sponsors Forum to the Shaw Park Complex on March 26th.  This followed a launch of the event at the Queen's Park Savannah last month.
Carnival stakeholders led discussions about Trinidad and Tobago Carnival World, the NCC's free online digital showcase. The main intention of the platform is to market T&T Carnival.
"When we launched the platform, our Chairman referred to it as 'a gift of love to the nation and to the world,'" said NCC Chief Executive Officer Colin Lucas, who indicated the site was a snapshot of the future. He said the COVID-19 pandemic has "permanently influenced the way we operate, serve and lead."
THA Chief Secretary Ancil K. Dennis said COVID-19's blow to the economy continues to pave the way for shifts. "We must acknowledge that in the midst of this pandemic came opportunities. Our creativity is moving to the position of being one of our leading economic drivers in the country," he surmised.
NCC Chairman Winston "Gypsy" Peters said the site was "quickly evolving into its own as a breakthrough digital cultural landscape. It is up to each and every one of us to make sure that it reaches its greatest potential and delivers on its most important promise."
The online platform – tntcarnivalworld.com, showcases the history of Carnival and will feature live and pre-recorded streams.