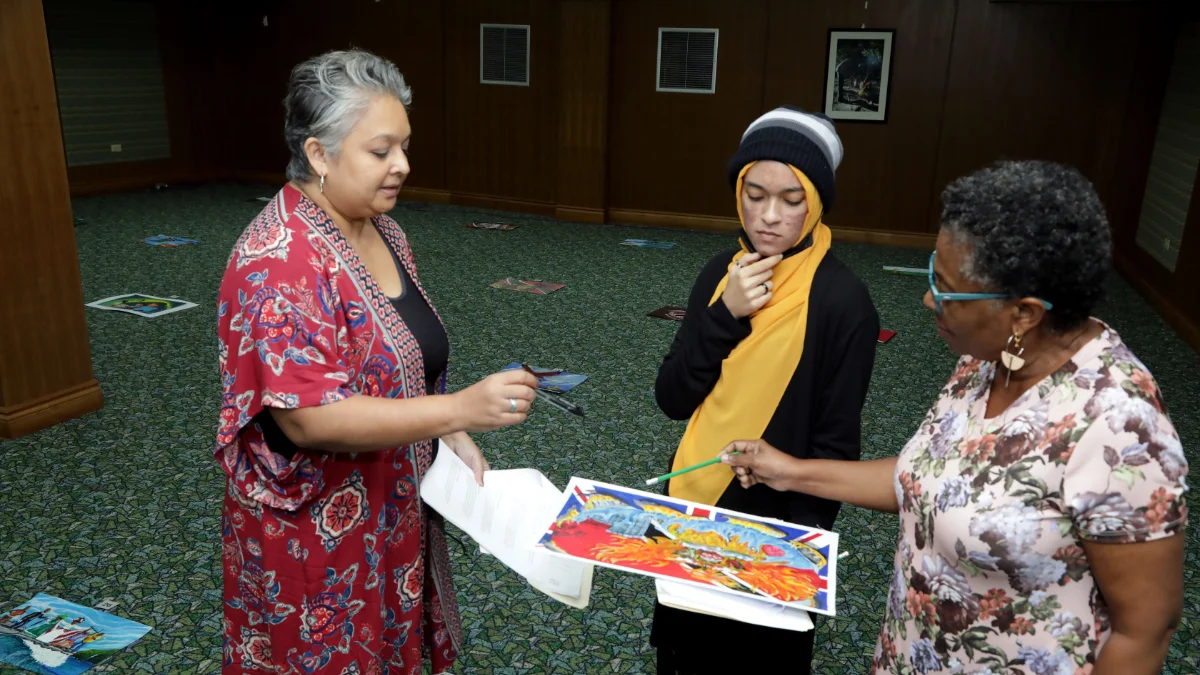 The judging of the art pieces that will be selected for the Chief Secretary's Secondary Schools' Art Competition 2022 took place on Tuesday (November 8th) at the Shaw Park Complex.
Judges from the Art Society of Trinidad and Tobago, Debra Evans, Hudaa Mohammed and Deborah Clement, spent hours assessing 35 art submissions from Tobago secondary school students. This year's competition is themed '60 Years…the Journey Continues,' a reference to our twin-island's Independence celebrations.
"What we saw was a range of work. It showed the ages and levels of being able to process the theme. So, the cream rose to the top, because the winners were obvious,"
Debra Evans said. "It was a quality that took all our time. We spent all day doing this, because even though it was fewer entries [than expected], it was an exceptional group of children who participated."
Evans said this reflects well on the teachers and the supporters of the students who submitted.
"The competition is showing a lot of fluidity and diversity, and I think in the future, it will reflect our ever-changing demographic. Art is trending right now…Art is not just a reflection, or a mirror of reality, it is a hammer in which we shape it," Hudaa Mohammed said.
Art judge, Deborah Clement, indicated the quality of work was exciting. "What I'd like to see is more diversity. Children are still trying to please their teachers and adults." She said that true self-expression was important. 
More than $30,000 in prizes has been allocated for the winners, who will be announced next month when the official calendar is unveiled.