At The Forefront of Patient Safety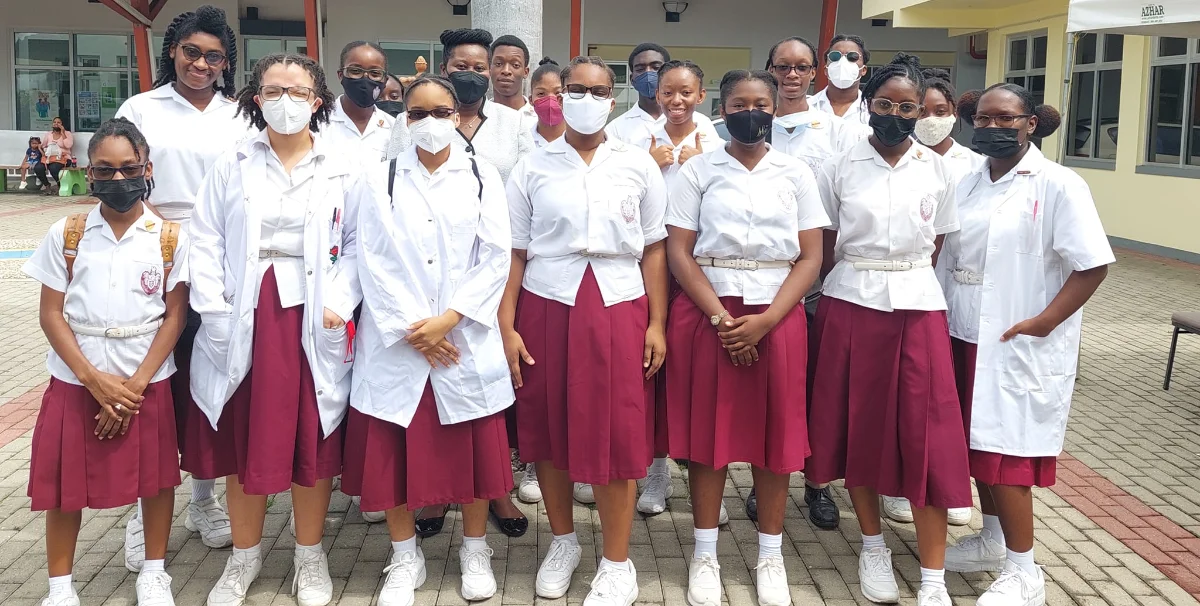 One of the first things a doctor does when a patient thinks he has a broken bone is order an X-ray. The medical imaging will allow the doctor to see what is going on inside of the patient's body. An X-ray is a painless diagnostic test that uses a form of electromagnetic radiation that passes through objects and is conducted by a radiographer.
But what do radiographers do? Radiographers are the health professionals who take the medical image scans and X-rays to help doctors accurately diagnose injuries and diseases.
Tuesday (November 8th) was World Radiography Day and was celebrated by the Tobago Regional Health Authority's (TRHA) Medical Imaging Department. World Radiography Day marks the anniversary of the discovery of X-rays and raises the public's awareness of radiographic imaging and therapy.
Members of the public and school students visited the Department for a tour, and to learn more about what radiography is, and the role of radiographers in the healthcare field.
The 2022 theme for World Radiography Day was "Radiographers at the forefront of patient safety" and highlighted the role that radiographers and radiological technologists play in promoting and maintaining radiation, as well as patient safety.