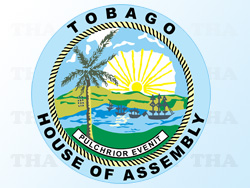 The Division of Agriculture, Marine Affairs, Marketing and the Environment joins with the International and National communities in celebrating World Environment Day on June 5th 2013.
The United Nations Environment Programme states that the theme for this year's commemoration is "Think. Eat. Save." This is an anti-food waste and food loss campaign which aims to encourage global citizens to reduce their food print.
When the United Nations General Assembly established World Environment Day in 1972, the Member states hoped that the global observance would serve to rally and stimulate awareness and appreciation for the Environment. Now Forty one (41) years later, more than 100 countries recognize this very important date on the calendar.
According to a report by the United Nations Food and Agriculture Organization (FAO), every year 1.3 billion tonnes of food is wasted. This it says is equivalent to the same amount produced in the whole of sub-Saharan Africa. At the same time, 1 in every 7 people in the world go to bed hungry and more than 20,000 children under the age of 5 die daily from hunger.
The United Nations Environment Programme notes that "given this enormous imbalance in lifestyles and the resultant devastating effects on the environment, this year's theme, encourages individuals and communities to become more aware of the environmental impact of the food choices they make and empowers you to make informed decisions."
To commemorate World Environment Day, the Department of Natural Resources, Division of Agriculture, Marine Affairs and the Environment will be embarking on several activities to educate and raise awareness.
Activities will include:
Treasure Hunt at the Botanical Gardens and a small Exhibit of Innovative items on June 6th 2013at 12noon.
Fashion Show/Competition (using natural items to create beach and formal wear) at the Gulf City Mall on June 7th 2013 at 5:00pm.