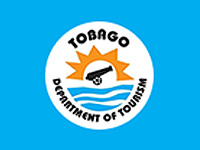 Tobago's "exciting and vibrant" cultural activities make it an ideal destination for heritage tourism, according to President of the Travel Professionals of Color Association (TPOC), Charlotte Haymore. The destination received the association's stamp of approval during the organization's 11th annual Conference and Trade Show hosted in Trinidad and Tobago from July 29 to August 4, 2013.
During her address at the official closing ceremony, hosted by the Division of Tourism and Transportation at the Pembroke Heritage Park on Saturday, August 3, Haymore indicated that TPOC was looking forward to a long term relationship with Tobago.
"Our travel agents are planning to come back and bring many more to visit you," she said.
TPOC has an active membership of over 800 travel professionals. With its focus on educating travelers about the value of heritage tourism, host nations benefit from access to travel agency owners, managers and sales representatives who influence the buying habits of hundreds of thousands of minority travel consumers.
The African American travel market accounts for over $40 billion in sales annually, according to the Travel Industry Association of America. They are also more inclined to visit destinations that offer activities of historical significance. It is expected that TPOC's heightened awareness of the many cultural experiences Tobago has to offer will further enhance the destination's visibility within this lucrative subset of the North American travel market.
Deputy Chief Secretary and Secretary of Tourism and Transportation, Assemblyman Tracy Davidson-Celestine, highlighted the significance of the delegates' visit to Tobago's tourism industry.
"This conference comes at a time when we are exploring new business relationships, when we are looking to reposition ourselves in the market and when we are about to develop new product offerings on the island," she said. "It offers great potential to market Tobago and we want to ensure that this event results in Tobago being sold."
Davidson-Celestine also underscored the importance of private sector involvement to engage the travel agents and assist them in attracting visitors.
To facilitate this objective, the Division of Tourism and Transportation coordinated a roundtable meeting with the delegates and local stakeholders on Sunday, August 4. The meeting provided a forum through which the visiting travel professionals were able to meet with key tourism practitioners to learn more about the destination and establish strategic partnerships.