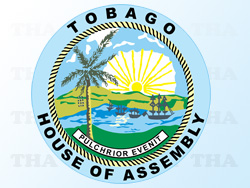 The Unemployment Relief Programme (URP) will resume on Wednesday (15th October 2014) following a one month suspension, Assemblyman Handel Beckles, Assistant Secretary in the Division of Infrastructure and Public Utilities has disclosed.
He said the programme along with the Development Programme will involve 28 projects which were on hold across Tobago. Some 1,700 people will be employed working from 7 a.m. to 11 a.m. He added that $1 million worth material has been stockpiled to complete these projects by March 15 2015. Parliament has allocated $23 million for URP in fiscal 2015.
Beckles who was speaking at the weekly post Executive Council meeting briefing at the Calder Hall Administrative Complex in Scarborough last week said the Assembly will also continue to use URP workers in its social programmes.
He said vehicles will be contracted as necessary to ensure the smooth operation of the programmes.
He also disclosed that the second crushing at the Studley Park quarry which broke down two months ago is being repaired and will resume full operations shortly.