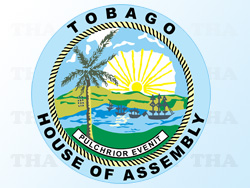 Teachers should be paid salaries equivalent to those in the private sector.
This was one issue raised as Tobago's teachers came together as a professional body to discuss teacher's issues as the Trinidad and Tobago Unified Teachers' Association (TTUTA) held its Tobago District Convention on Friday at the Signal Hill Secondary School (October 12, 2012). The theme was "Take a Stand for Teachers."
Tobago's TTUTA Head Ms Claudette Governor told those in attendance that Tobagonians needed to view teachers as critical to both education and its national development.
"We must all stand for well resourced, safe, and secure schools, which are not physically dilapidated and scanty. But which provide a proper learning environment for our students and good working conditions for our teachers," Governor said. She encouraged parents and the national community to help teachers in nurturing students.
Governor said the CPO was preparing a document for TTUTA about the application of the data collected in a recent External Labour Market Survey. TTUTA's main concern was that all positions within the teaching services receive a salary as close as possible to the corresponding survey. The CPO'S prime concern included the affordability and sustainability of teacher's salaries, as well as the salary relationships between the pay grades. Negotiations between the two parties have been in progress for over two and a half years, and continued after the convention. Governor indicated the TTUTA was committed to the use of the survey because it brought superior salary increases which would not be obtained through salary percentages.
Through the TTUTA, teacher's voices are heard as the organization brings the teaching community together to share, exchange and support one another. The convention is one medium by which TTUTA builds the capacity of members to raise professional standards.
Secretary for the Division of Education, Youth Affairs, and Sport Whitney Alfred inducted new teachers at the convention.
"Tobago today is not the Tobago that it was 50 years ago," he said.
"Our society, our nation, our twin island state seems to be spiraling out of control into an abyss, a bottomless pit. The institutions to reverse this dangerous trend are our schools, the church, the home, and the family." He assured the group of teachers that the Division was indeed taking a stand for them.
He indicated that the Division was moving in a positive direction with regards to meeting the organization's needs. The Division is slated to create additional teaching and administrative posts for secondary school teachers. Alfred said he'd made a "verbal request for a portion of land, which is being purchased, for the relocation of the Scarborough Secondary School." He also said that two million dollars had been allocated for the reconstruction of the Scarborough RC School.