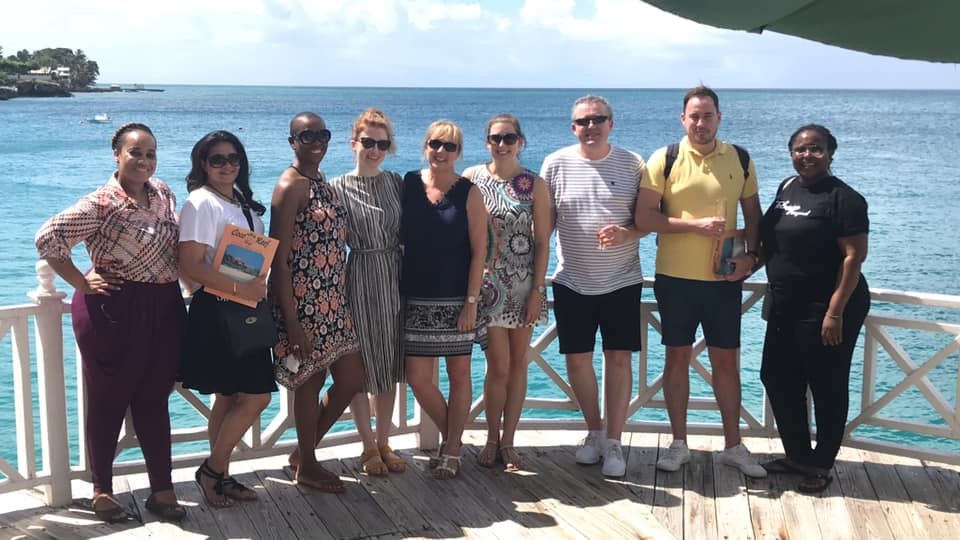 Convincing the UK travel industry of the quality of accommodations in Tobago will be the key to selling Destination Tobago.
That's the view of Tobago Tourism Agency (TTAL) CEO Louis Lewis, expressed following a familiarisation tour hosted on the island recently, in partnership with Virgin Atlantic. The event brought product managers from five different major tour operators from the United Kingdom to showcase the various accommodation options available in Tobago.
The trip took place from December 1-4. The aim of the immersive experience was to increase the product managers' confidence in the quality of infrastructure, amenities, service, and food and beverages available for potential clients.
The Tobago Tourism Agency facilitated site inspections at 15 properties across the island, including Bacolet Beach Club, Blue Waters Inn, Castara Retreats and Tropikist Beach Hotel.
"It is critical that we demonstrate to these key decision makers in the UK travel industry the quality of our hotel inventory in Tobago, so that they in turn can include as wide a selection as possible to their travel programmes," CEO of the Tobago Tourism Agency Louis Lewis said.
"The more hotels they can confidently sell, the more passengers they can generate to further support the airlift that currently flies from the UK to Tobago, and thus increase the international arrivals to the island."
The trip also raised awareness amongst tour operators in the United Kingdom about Virgin Atlantic's direct route from London Gatwick to Tobago.
The group experienced birdwatching at Adventure Farm, a visit to Buccoo's Sunday School, leisure time at Pigeon Point Heritage Park, and other culinary and cultural activities.