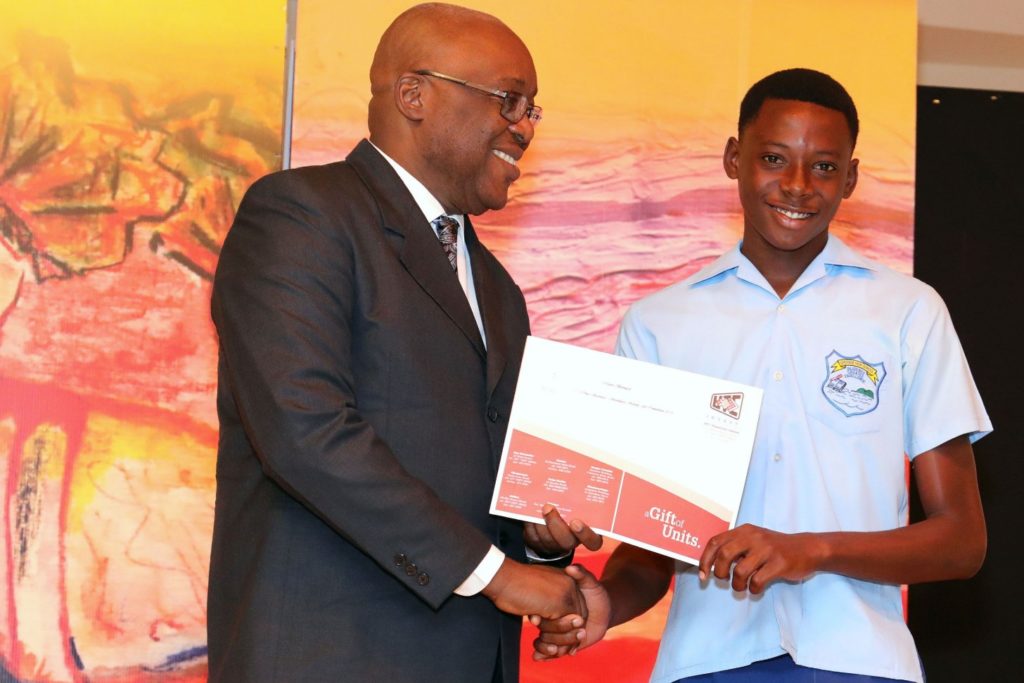 Speyside High School student Moses Bernard, 15, is the Chief Secretary's Tobago Secondary Schools' Art Competition 2018 winner.
He secured the $3,000 winner's prize with his piece "Yardies". The other 11 finalists earned $1,500 each.
The victory also ensured Speyside returned as the top school at the prize-giving ceremony earlier today (December 11, 2018), when the winners were announced at the Anne Mitchell-Gift Auditorium of the Scarborough Library Facility. Speyside, which last won the competition in 2016, took home $10,000.
The 2019 Chief Secretary's Calendar was also unveiled at the event, where over $30,000 in prizes were distributed to 12 finalists.
The artwork of the winner and finalists will grace the pages of the 2019 calendar.
In all, 47 entries were judged in the competition, highlighting the notable art talent in the island's secondary schools.