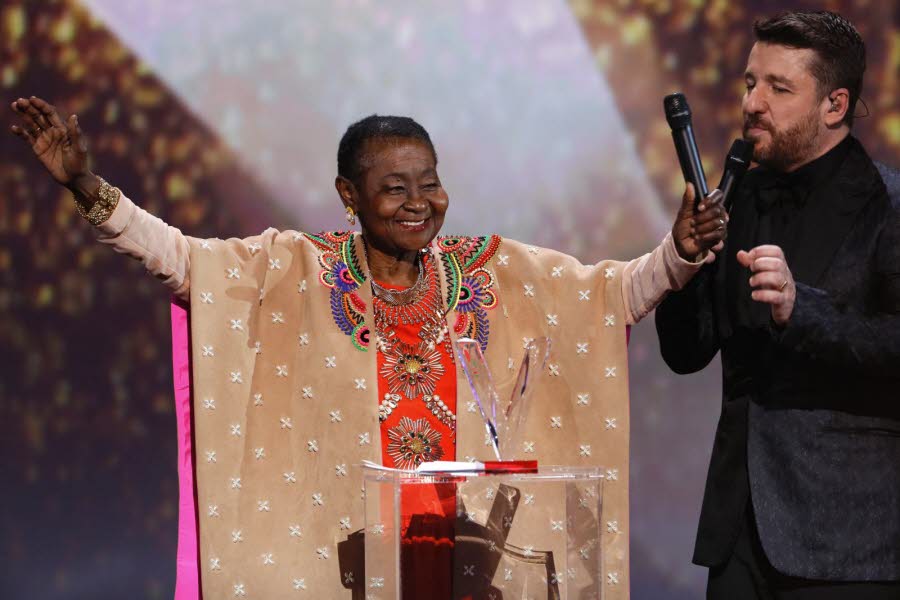 Tobago celebrates with 'Calypso Rose' as she picked up a coveted French Grammy for Album of the Year in the World Music category.
The Tobago House of Assembly congratulated the Tobago daughter, Linda McArtha Monica Sandy-Lewis, on conquering world music with her latest album, Far From Home, at the prestigious Victoires de la Musique awards in Paris, France.
Councillor Nadine Stewart-Phillips, Secretary, Tourism, Culture, and Transportation, said: "Calypso Rose has always been a trailblazer. The first woman to win the Road March and Calypso Monarch titles, she has written over 800 songs and continuing with a vibrant career at 76. She is an example to us all, men, women and children."
Rose, often called a living legend, was recently awarded, by the THA, Tobago's highest accolade – the Medal of Honour gold, for her contribution to culture and the arts.
The Tourism Secretary adds: "She is inspiration, talent and achievement in a grand package, when she writes and performs. We hope that the younger artistes can learn from her life and philosophy. She took a place of pride in Tobago a long time ago, now she is putting Tobago on the map."
The THA also established the annual Chief Secretary Calypso Rose Award for the Performing Arts to honour the musical icon. Justin Peterkin was first to receive that award in December 2016 as part of Tobago Day celebrations.