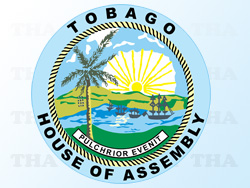 The Finance and Enterprise Development Division has recently completed a survey to gauge how people felt about the island's budget proposals.
Joel Jack, the Finance and Enterprise Development Secretary, said that this unique approach, undertaken for the first time this year, was designed to find out if people really understood what the budget was all about, the budget process, and, later, whether people are really aware of some of the related issues.
The survey of some 1200 people was conducted by telephone between 2 and 13 May.
Jack said that this is also part of the budget consultation process "as we seek to engage the public and to serve the public in a more meaningful way".
In addition to the survey, the division is continuing to meet with stakeholders to hear their views. Within the next four weeks, meetings will be held with stakeholders in the various industries including the Chamber, the tourism sector, the agriculture society, the credit union and cooperative movement and Tobago youth groups.
"We want to ensure that we are consulting with the people of Tobago and our other main stakeholders as we formulate and outline our budget process," Jack said.
The 2014-2015 budget proposals will be presented to the House of Assembly in the fourth week of June and, after debate, will be forwarded to the Finance Ministry for inclusion in the next national budget.