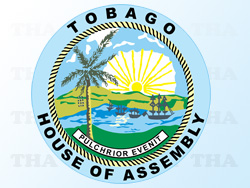 The shift to a new paradigm of development in Tobago will require a more appropriate resource configuration for the island, enabled by more facilitating inter-governmental relations between the Tobago House of Assembly (THA) and the Government of Trinidad and Tobago (GORTT), according to the Tobago Comprehensive Economic Development Plan, 2013 to 2017.
The Plan which was tabled in the House of Assembly at its June sitting stated that "both the draft THA Act and the Green Paper on Constitutional change recognise the need for Tobago to secure a larger share of the budget of the Central Government, given its historic marginal status as a ward of Trinidad for seven decades or more". The Plan will be debated at Thursday's (July 25) sitting of the Assembly.
It noted that the recently published Human Development Atlas for T&T establishes that "Tobago is still at the lower end in respect of the Human Development Index, compared to other regions of the nation, and is the lowest in per capita income".
"Greater equity between the two islands mandates improved funding to support its development needs, due regard for previous under-provision for Tobago. In addition, given the contribution of Tobago and its sea space to the supply of gas and oil and thus to the revenue base of the GORTT, the island may well be entitled to receive in excess of 8 per cent of the national budget," the report said.
The Plan which was done by Kairi Consultants Limited of Tunapuna, Trinidad said it will serve as Tobago's Global Positioning System (GPS) device as it navigates through an uncertain but exciting future in the second decade of the 21st century.
Priority areas defined in the Plan include the branding of Tobago as clean, green, safe and serene; good governance and institutional reform; business development and entrepreneurship, human capital development; social development and resilience; improved infrastructure and utilities; enhanced safety and security; and environmental sustainability.
Under good governance and institutional reform the Plan noted that the THA provided the framework in which the population at large contributed to the elaboration of a draft revision of the THA Act No 40 of 1996 with a view to devolve responsibility for Tobago to the elected officials of the Assembly and the resident population of the island.