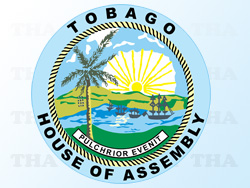 Chief Secretary Orville London will on Thursday (25th July 2013) ask the House of Assembly to formally recognise the Executive Council for its far-reaching and inclusive discussions with stakeholders throughout Tobago, in the Development of the Comprehensive Economic Development Plan for Tobago, 2013-2017.
He will also ask that the House adopt the report at its plenary sitting of the Assembly which starts at 1.30 p.m.. London will further request the House to mandate the Executive Council to take all appropriate steps to facilitate the fulfillment of the objectives for sustainable development of Tobago during the period 2013 to 2017, as outlined in the Plan.
In the preamble to the Motion London states that the challenges of sustainable economic and social development continue to confront Tobago, Trinidad and Tobago, as well as other regional and non regional entities, adding that in recent years, Tobago has made significant progress in coping with the issues of underdevelopment, as outlined in the Plan for the period 2006 to 2010.
London recalls that the 2013 to 2017 Plan was informed by a review of the island's accomplishments and challenges, in the context of the 2006 to 2010 Plan and was prepared within a consultative framework that included the input of stakeholders from all sectors of the Tobago society.
Proceedings of the sitting will be carried live on Tobago Channel 5