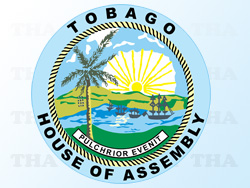 Tobagonians are being asked to say whether Assembly Day should be renamed Tobago Day which is celebrated on December 4 each year.
Chief Secretary Orville London said at recent meetings with THA Secretaries and Assistant Secretaries as well as members of the Forum of Political Parties a recommendation was made and widely accepted that serious consideration be given to changing Assembly Day to Tobago Day.
He said it was felt that "we have passed the stage where the focus should be on the assembly, the institution and where the focus should really be on Tobago and where Tobago is going. He added that a number of strong arguments were put forward and it is something that should be looked at and it is something that deserves merit. "We will welcome the views of the people of Tobago with respect to this recommendation. Let's start a conversation; nothing is cast in stone," London said.
Events marking Assembly Day will be held on Wednesday and Thursday of next week at the Parade Grounds of the Dwight Yorke Stadium in Bacolet. It will kick off with a religious service on Wednesday followed by the official opening and the cutting of the ribbon to open the two-day exhibition put on by the various Divisions and allied agencies. There will also a free cultural show to close off the first day.
The exhibition will continue on Assembly Day at the end of which the Chief Secretary's Award will be presented to a deserving Tobagonian at a ceremony at the Magdalena Grand Beach and Golf Resort, Lowlands.