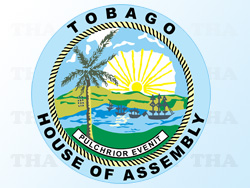 The Tobago House of Assembly (THA) will host a Young Professionals Programme Forum on Thursday (February 9th 2012) at the Mount Irvine Bay Hotel to listen to the recommendations and concerns of Tobago's young people.
THA Chief Secretary Orville London said one of the continued issues was how to encourage young people to do the right thing and to get adequate reward. "We understand and we recognise that the challenge of developing young people to their fullest potential is one that applies in Tobago that is as relevant to Tobago as any other country in the world."
He said the Assembly has a training programme which has been to an extent so successful that it has created its own challenges, adding that a number of young people have been returning to Tobago after their training and just cannot find jobs and they cannot be inculcated into the mainstream.
He said these young people have their concerns and their ideas and as a result the Assembly has started to put in place the Young Professionals Programme. However, before it was finalised various youth groups and youth organisations have been invited to participate in the forum. "The young people must speak to us and we must listen to them. It is primarily an opportunity for us to listen, London stressed.
Among the persons down to speak are the President of the Tobago Youth Council Farley Augustine, President of Pink Diamond Society for Ladies Senator Shamfa Cudjoe, a representative of the Rotaract Club of Tobago and a Project Management Consultant.
There will also be contributions from returning graduates to be followed by an inter-active forum during which the young people will have an opportunity to give their recommendations and state their concerns.
All the THA Secretaries, Assistant Secretary and young people from all over Tobago have been invited to attend the forum.