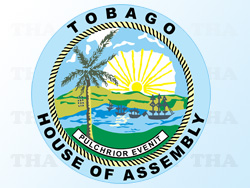 The Tobago House of Assembly (THA) is set to deliver nine more projects before the end of this month, following the 12 that were delivered last month.
The 21 projects cost almost $300 million and were financed by THA savings.
The first projects to be delivered in this phase will be the Delaford Fishing Facility and Hard Court on Wednesday. (January 12 2011) Assemblyman for the area Hilton Sandy will deliver an address while Chief Secretary Orville London will deliver the feature address.
Other projects to be delivered by the end of this month are the Black Rock Pan Theatre and Recreation Ground, Jubilee Park Facilities, Glen Road Community Centre, Studley Park Play Park, Scarborough Secondary School Extension and a retaining wall at Idlewild. Other projects to be delivered to the people of Tobago in the first quarter of this year include the Belle Garden Hard Court, Scarborough Health Centre, Patience Hill Hard Court, Bloody Bay Recreation Ground, Mary's Hill/Whim Recreation Ground, Little Tobago Building and retaining walls at Mt St George and Zion Hill.