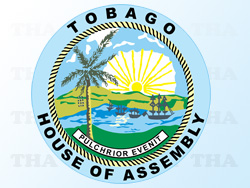 A task force and Tobago House of Assembly representation at weekly meetings with Caribbean Airlines (CAL) are the outcome of talks between the Division of Tourism and Transportation (DOTT) and national airline officials.
Secretary of Tourism and Transportation Tracy Davidson-Celestine led a team to a meeting with CAL's CEO Michael DiLollo "with a view to understanding CAL's challenges in servicing the airbridge and also to understand the plan of action for ensuring a predictable and reliable service that is critical to our residents and visitors alike," she said.
The tourism secretary told last Wednesday's weekly post Executive Council media briefing that the discussions focused on the increasing demand, cancellations, delays and incessant problems that continue to plague the airbridge.
The talks resulted in agreement that a task force is necessary, along with an action force to determine Tobago's needs related to the airbridge.
The secretary also announced that THA will be represented at weekly meetings under CAL's Vice President of Operations Jagmohan Singh to help chart the future direction of the airline on the domestic route.
Davidson-Celestine added that one-off meetings will be held as required to deal with approaching peak seasons and festivals.
She stated: "We also agreed to have regular weekly or monthly meetings to iron out issues and to determine the way forward for the airbridge. We also expect that out of that discussion we would have CAL at our monthly stakeholders' meetings to provide information that will factor into their decision making."
The action task force will sit early to craft plans that will attempt to solve the airbridge's existing issues.