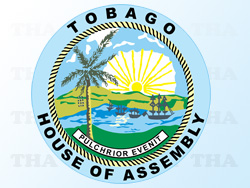 Chief Secretary Orville London is hoping that Finance Minister Larry Howai in his 2015 budget presentation will be more sensitive to the needs of the people of Tobago and THA's desire to ensure that its human capital development programmes are instituted.
He said in pre-budget discussions the Minister seemed to understand "where we are coming from and recognised that we are quite reasonable and we do not expect that there will be allocations to take care of all our needs."
London who was speaking at Wednesday's (3 September, 2014) weekly post Executive Council media briefing said the Assembly is going to make a presentation to the people in October after Tobago's allocation and plans for Tobago are revealed in the national budget.
A similar exercise was done following the 2014 budget presentation with an analysis of the allocations by Secretaries, Assistant Secretaries, Administrators and local budget staff.
London said based on past experiences, it is unlikely that the Assembly will get the entire $5.8 billion requested in the 2015 national budget to be presented Monday.
He said the allocation for Tobago by central government was primarily based on not breaking the law, which states that it should range from 4.03 to 6.9 per cent. The minimum is usually allocated to Tobago.
He said he was hoping that the situation would improve slightly this time so that there is leverage to the Assembly's development programme. He is also hoping for support for the Assembly's Public Private Sector Partnership (PPP) initiatives which the Minister has embraced.
The Assembly plans to use the PPP model for its housing programme and for the construction of public buildings and schools. He is also expecting budget support for the tourism sector and the airport.