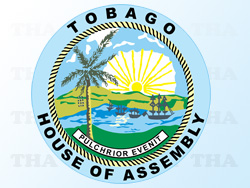 There is still some misunderstanding of what self government really means to Tobago, according to Chief Secretary Orville London.
He recalled that, at an impromptu meeting with some footballers last week, the question of Tobago's self government came up, and there were concerns raised by a couple of the young men that "we were talking secession".
In addressing concerns that Tobago's self governance meant secession from Trinidad, London told last week's post-Executive Council media briefing "The self government we speak of has nothing to do with secession; nowhere did we get any concerted response from Tobagonians advocating this. What we are talking about is that the sovereign democratic state of Trinidad and Tobago must remain united. But in that sovereign state, the people of Tobago must have the right for self determination," he said.
London added: "The people of Tobago want to remain part of the Trinidad and Tobago family, but have now reached the level of maturity as a people where they should be given the authority to determine what happens in our own space."
He described the forthcoming self-governance convention at the Signal Hill Secondary School on Sunday (September 14) as "decision time", as it has now reached a critical stage.
He said people have had nearly six months of discussion in both Tobago and Trinidad, and he believes by now they have a clear idea what Tobagonians want.
"On 14 September, we will have people at that forum state what Tobagonians want and the way forward as we decide how are we going to translate those demands into a process. We need everyone to come to that session at Signal Hill so we can deal with any misconceptions, state what we really want, and then decide how we operationalise those demands."