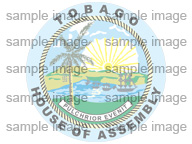 Secretary of Finance and Enterprise Development, Dr Anselm London announced that the Budget Estimates for Fiscal Year 2010-2011 will presented on Monday, 21st June 2010, from 10:00 a.m., in the House at the Assembly Chamber, Jerningham Street.  
According to the Finance Secretary, the global economic slowdown and the present slow rate of economic recovery in nations across the world, debt crisis and budget cuts in major First World countries affect consumer spending worldwide and will, ultimately impact on Trinidad and Tobago. He added that it is against this background that the Budget is being presented.
Dr London emphasised that it is essential that Tobago receives the funding it needs to maintain the development momentum the Island has been experiencing over the last 10 years and to sustain social programmes, among other things.  He added that the budgetary allocations for the new fiscal year will be quite similar to that of the 2009-2010 Budget and hopes that the present Central Government will provide the funding.
Chief Secretary Orville London also addressed the issue of THA funding. Mr London said that in his recent letter to Prime Minister, Hon Kamla Persad-Bissessar, he apprised her on 'some issues of critical importance to Tobago's development which require the assurance of continuity'. Among the issues noted were several projects already in progress initiatives which were being funded by the previous Central Government.  Letter to Hon Prime Minister Kamla Persad-Bissessar is attached.