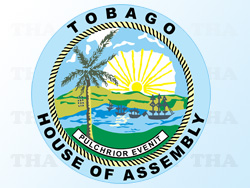 Tobago's 2013-2014 Budget will be based on the island's Comprehensive Development Plan 2013-2017 which was recently made public by the Tobago House of Assembly (THA), Finance and Enterprise Development Secretary Assemblyman Joel Jack has said.
He said the budget will focus on the island's economic diversification, human capital development, job creation, social safety net support, infrastructural development and the continued growth of the tourism sector. He said the Assembly will also continue to create an environment for development which it has been doing since 2001.
Jack who will present his first budget on Monday June 24 2013 said the Assembly had received sufficient funds for recurrent expenditure in this year's national budget but only received $349 million for its development programme which was a challenge. As a result, he said, the Assembly has had to prioritise its development programme projects and continue the prudent use of its financial resources.
Jack said he was looking forward to the presentation of his first budget which he believed will provide an opportunity for all Tobagonians going forward over the next four years.
The Finance Secretary plans to meet as many stakeholders this week for their input in the budget.