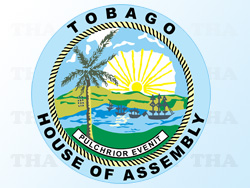 There are 16 ships sunk in the Scarborough Harbour, and a team of American archaeologists are in Tobago to excavate these shipwrecks.
The group, led by Dr. Kroun N Batchvarov, Professor of Maritime Archaeology at the University of Connecticut and Affiliated Scholar of the Institute of Nautical Archaeology, hope to find out more about the technology, economy, and environment of the 17th century.
How did all these shipwrecks end up in Tobago's main harbor? In 1677, the Scarborough bay was the site of a major battle between French and Dutch ships as France battled for control of the Tobago. =The project site is located between the Coast Guard jetty and the new ferry terminal. The researchers also hope to learn more about what took place in the naval battle,
100 percent of the funding is provided by the research team. Batchvarov said the project had a running cost of $82,000 US annually outside of the cost of material findings. He estimates that it will take take 3 to 5 years to finish the excavation.
The preparatory work conducted in 2012 included mapping and analyzing to identify the original location of the ships and determine the threatening sites to be excavated.
Jason Paterniti, Director of Operations at the G-eos Foundation, said the aspect to be treasured from the research is "the scientific information that can be gained from the materials found."
"This will add to our information about the time period. It will provide information to reconstruct how ships were built," he said.
"We are interested in benefiting the people of Tobago and the wider world," Batchvarov said at the Post Executive Council Press Briefing on Wednesday. He said the research would provide new opportunities and science development for local students, as archaeology is not just about the excavation of an object, because many aspects of science were involved. He added that locals would have an opportunity to learn about the management of maritime resources and more about their cultural heritage, noting that the project could also increase Tobago's role as a destination for cultural tourism.
Secretary of the Division of Tourism and Transportation Oswald Williams said an additional facility will be opened near the Fort King George Museum to house materials from the archeological project.
The preliminary research at the harbor is being conducted within the limits of the ferry system in order to not interrupt commercial operating schedules at the harbor. The excavation of the ships is slated to begin in June 2013, and all items will remain the property of Tobago.