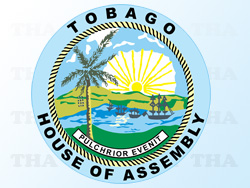 Teams from Tobago and Central Government will meet on Wednesday (March 4 2015) to begin discussions on the issue of self-government to Tobago.
The meeting takes place at the Magdalena Grand Resort and Spa in Lowlands, Tobago from 10 a.m.
It is expected that the 11 demands of Tobagonians rose at various public meetings—which were held by the Forum of Political Parties to consult on the island's autonomy—will form the basis of the discussions.
These demands were accepted by almost 600 Tobagonians at a convention at the Signal Hill Secondary School following 12 meetings with interest groups and four regional meetings. The 11 issues are:
• the responsibility of the Tobago Administration to formulate and implement policy on all matters affecting the lives of people resident in Tobago
• equality of Status between the islands and a constitutional, legislative and administrative framework reflecting such equality
• a Federal – Type System of governance
• a definition of the boundaries of each island
• jurisdiction and control over economic resources in Tobago's defined geographic space
• freedom for the Tobago Administration to make laws to govern Tobago
• ability to borrow to fund Tobago's Development
• authority and responsibility in the Tobago Administration to formulate and implement fiscal policy, including taxation measures
• removal of Cabinet dominance and override of decisions made in Tobago by the Tobago Administration
• a legal framework providing for the wider participation of society in the decision making process of the Tobago Administration
• management and control of the inter-island transportation systems to reside in Tobago
During the Signal Hill convention on September 13, 2014, Chief Secretary Orville London said it would be difficult for the government to ignore the clarion call of Tobagonians at the convention. He said it was not the voice of the Forum or the Assembly, but the people of Tobago speaking loudly and consistently on the issue.
Tobago's team will include London, Tobago Platform of Truth leader Hochoy Charles, Stanford Callender of the People's National Movement and Allan Richards, Convenor of the Secretariat for Tobago's Autonomy, with Gilbert Peterson, SC as adviser.
Central Government will be represented by Ganga Singh, Minister of the Environment and Water Resources; Dr Lincoln Douglas, Minister of Arts and Multiculturalism; Devant Maharaj, Minister of Food Production and Dr Delmon Baker, Minister of Tobago Development.
Christo Gift, SC, and Ashworth Jack, leader of the Tobago Organisation of the People will serve as advisers to that team.