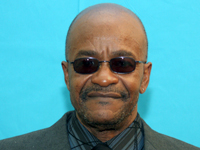 "Absolute nonsense" is what THA Secretary of Finance and Enterprise Development Dr Anslem London described rumours that public servants who work for the Tobago House of Assembly will not get the pay increase like their counterparts in Trinidad. Dr London was addressing reporters at the first post executive council press conference since announcing his $3.9 billion THA budget on Tuesday (21 June, 2011).
Dr London said an extra $30 million had been budgeted for in the 2011 fiscal allocations. Reporting that the process is already in train, he added that by August payments will be made to officers as agreed between the Government Chief Personnel Officer and the Public Service Association.
Staff will work overtime if necessary to ensure that payments are made as scheduled, he said.
"You know how firmly I believe and our Administration believes in paying people and trying our best to pay them on time. We want to put a stop to this kind of talk", Dr London added.