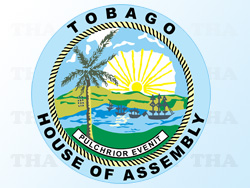 The Tobago House of Assembly (THA) has planned a series of events across Tobago to mark the Year of the People of African Descent. The theme adopted is: "Voices of Freedom".
The observances began with a pre-independence event at the Delaford Community Centre organised by the Division of Community Development and Culture.
This month signals a Drum Call through the villages of Tobago when drummers will visit the villages motorcade style saluting their ancestors. Three concerts will be held, one in the east, one in the west and the other in the northern part of the island and included in this will be a media sensitisation and a discussion on African detention in Tobago. The commemoration will also embrace the Republic Day celebrations on September 24.
In October the Division will partner with TUCO and other literary organisations in celebrating the literary arts and will include oral traditions in all its forms. A series of seminars, workshops and competitions will also be held that will embrace the Education Division.
Also in October there will be the raising of ancestral flags along with the national and the Assembly flags in recognition of the various African nations that were brought to Trinidad and Tobago. The celebration will continue with the erection of an African village.
In disclosing the details at a recent post Executive Council media briefing THA Chief Secretary Orville London said since November was African History Month there will be seminars, symposia and discussions on African people and contributions that they made and continue to make in moving forward.
History Month will be observed in December and will include the Assembly's 30th Anniversary celebrations during which focus will be on certain aspects of the African heritage.
London said obviously Tobago as a place with a very strong African tradition and a preponderance of people of African descent the Assembly will honour the African heritage in very many different ways. He added: "Of course we would have been doing it consistently through our heritage festival, through our drum festival, through various other activities through cultural and other activities we have had throughout the communities."
London said he wanted the people of Tobago to know the Assembly was still open to their suggestions and still open to collaborating with institutions and groups which in their own way would want to assist this process and to celebrate the year of the people of African descent in their own unique manner.