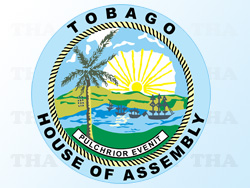 The Executive Council of the Tobago House of Assembly (THA) will launch its "2012 Meet the Electoral District" programme on Thursday for Assemblymen to report on their stewardship and to provide constituents an opportunity to question their representatives.
The programme launch takes place at 7 p.m. at the Mason Hall Community Centre in the electoral district of Scarborough/Calder Hall which is represented by Chief Secretary Orville London and the second on May 21 at the Signal Hill Community Centre in the electoral district of Lambeau/Signal represented by Assemblyman Oswald Williams.
London stressed that the meetings will be interactive with Assemblymen taking questions on their performance over the past three years as well as the process of the review of the THA Bills on amendments to the Constitution and the THA Act.
The programme will continue in the district of Bacolet/Mt St George at the John Dial Community Centre on May 22; Black Rock/Whim/Spring Garden at Bishop's High School on May 29; L'Anse Fourmi/Charlotteville at the Parlatuvier Community Centre on May 31; Canaan/Bon Accord at the Bon Accord Community Centre on June 4; Roxborough/Delaford at the Roxborough Secondary School on June 5; Belle Garden/Goodwood at the Glamorgan Community Centre on June 12; Plymouth/Golden Lane at the Plymouth Community Centre on June 21; Buccoo/Mt Pleasant at the Buccoo or Mt Pleasant Community Centre on June 21; Bethel/Mt Irvine at the Bethel Community Centre on June 26; and Providence/Moriah at the Moriah Community Centre on July 3. All meetings will begin at 7 p.m.