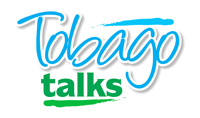 The Office of the Chief Secretary is introducing a Public Interest Desk.
According to the Assistant Secretary in the Office of the Chief Secretary Deon Isaac, the Public Interest Desk is being undertaken "in the interest of ensuring that the democratisation process of governance in Tobago is fully ensured and fully ventilated."
The initiative will ensure that all Tobagonians have an opportunity to put their "perspective at the forefront of governance in Tobago," Isaac said during the weekly Post Executive Council briefing.
In addition, Isaac indicated that beginning next week the Tobago House of Assembly will be holding Public Day every Tuesday from 8 am. Interested persons are asked to be at the first floor of the Unit Trust Corporation Building in Scarborough before 9 am.
The Public Interest Desk can be contacted at the following numbers: 635-0754, 635-2165 or 635-1362, as well as via email at publicinterestdesk@tha.gov.tt .