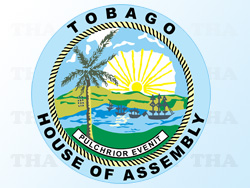 The Police have granted permission to the Tobago House of Assembly (THA) to continue its Meet the Communities indoor sessions throughout the island. The sessions were suspended following the declaration of the State of Emergency (SoE) on August 21 2011.
The first session will be held at the Speyside High School on September 29 2011 starting at 6 p.m. This will be followed by sessions each starting at 6 p.m. at the community centres in Goodwood on October 6; Bethel on October 13; Moriah on October 20; L'Anse Fourmi on October 27; Glamorgan on November 3; Pembroke on November 10; Golden Lane on November 17 and Parlatuvier on November 23.
The THA 2011 Executive Council "Meet the Communities sessions give THA Chief Secretary Orville London, Secretaries and Assistant Secretaries an opportunity to speak of the Assembly's plans, to listen to the concerns of villagers and to answer questions.