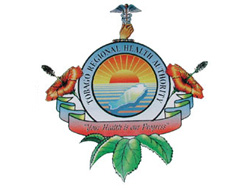 The Tobago Regional Health Authority (TRHA) advises the public that service would be temporarily interrupted at the Buccoo Health Centre on Tuesday 29th October, 2013, due to paving works being conducted on the car park and external ground.
Please note that clinic services on that day (Tuesday 29th October, 2013) will be suspended and clients are asked to utilize the Canaan Health Centre or their nearest Health Centre in case of emergency. All clients who have appointments for that day will be rescheduled. The Buccoo Health Centre will be reopened on Wednesday 30th October, 2013 at 8:00 am.
This TRHA apologizes for this interruption and will like to thank the residents and clients of the Buccoo Health Centre for their patience in this matter.