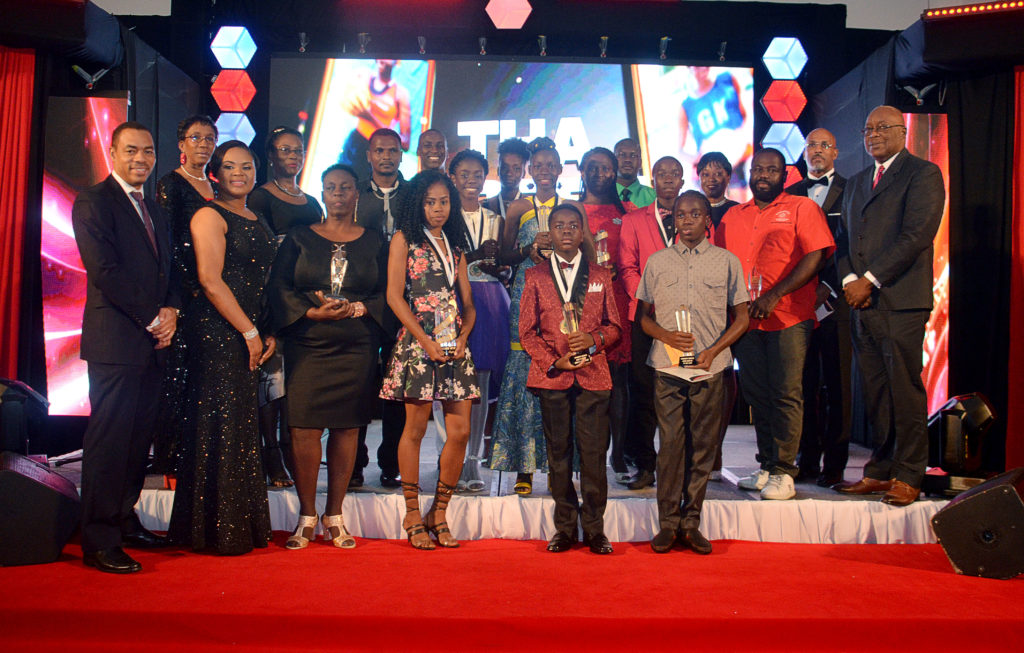 Kaizen Panthers Athletic Club took three of the major awards last night (February 7) at the 2018 THA Sport Awards at the Magdalena Grand Beach and Golf Resort, Lowlands.
In addition to producing Tobago's Sportsman of the Year, sprinter Dwight St Hillaire, and Coach of the Year in Arlon Morrison, Panthers was also named Club of the Year. In addition to its sporting success, the club also helped six of its athletes attain scholarships last year.
The Sportswoman of the Year was netballer Kalliyah Stephen, who plays for Blazers Netball Club and Scarborough Secondary.
Themed: "Birth of a New Generation," last night's event celebrated upcoming athletes, while paying tribute to those who paved the way before.
Secretary for Sport and Youth Affairs Jomo Pitt encouraged the athletes to take advantage of every opportunity they get.
"Give of your best. Luck is preparation meeting opportunity," Pitt said. "Keep using that strong spirit to push the limit of creativity, and seek innovative solutions as you strive to be the best."
The THA Sport Awards provides a platform for awarding outstanding contributions of Tobago athletes, sporting organisations and sport administrators.
THA SPORT AWARDS 2018 – HONOUR ROLL
Sportsman of the Year – Dwight St. Hillaire
Sportswoman of the Year – Kalliyah Stephen
Club of the Year – Kaizen Panthers
Coach of the Year – Arlon Morrison
Sports Administration of the Year – Tobago YMCA Aqua Warriors
Sporting Official of the Year – Janelle Edwards
Sport Media of the Year – Tobago Sports Live
Community Sport Programmes/Projects – Roxborough Youth Club
Secondary School Female Student Athlete of the Year – Kelelicia George
Secondary School Male Student Athlete of the Year – Kassidy Davidson
Secondary School Female Athlete of the Year – Kelelicia George
Secondary School Male Athlete of the Year – Tyriq Horsford
Primary School Female Student Athlete of the Year – Q-Jhea Stewart
Primary School Male Student Athlete of the Year – Jace Quashie
Primary School Female Athlete of the Year – J'eleshia Alexander
Primary School Male Athlete of the Year – Kaylon James
Secretary's Award – Andwuelle Wright