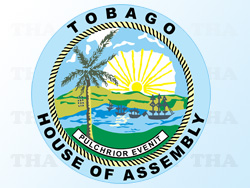 The Central Government through Trintoplan Consultants Limited of Tacarigua, in east Trinidad has awarded a contract to the United States firm of AE Con to design a walkover on the Claude Noel Highway to facilitate access to the Pentecostal Light and Life School and Church.
However, the Tobago House of Assembly (THA) is against the plan and instead has been negotiating with the management of the facilities for a strip of land to build a road that would lead to nearby Smithfield, Secretary of Public Utilities and Infrastructure Hilton Sandy has disclosed.
He explained that Sangsters Hill which leads to the facilities as well as homes and businesses was locked in and the plan of the Assembly was to build a bridge and road linking Smithfield as a second route.
Sandy said the Assembly had already engaged consultants to undertake a feasibility of such a walkover on the highway and it was recommended that this would be dangerous to motorists and pedestrians since there was a sharp bend and slope on that roadway. The consultants recommended the road through Smithfield.
The Infrastructure Secretary said representatives of the Central Government never discussed the walkover plans with the Assembly. He said the Central Government continues to show disrespect to the Assembly adding that this pattern of behaviour and governance to Tobago by the Central Government and its agencies create division.
Sandy also criticised the government's intention to establish an office of the Ministry of the People and Social Services although there was a well established office in the Division of Health and Social Services run by Secretary Claudia Groome-Duke.
"We are not fighting for turf here. I think it is not right for a Minister of Government to come to Tobago to do things that fall under a secretary," he added.
Sandy said Ministers should read the THA Act to know exactly what they can do and cannot do.