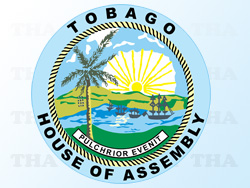 Chief Secretary Orville London is assuring workers of the Unemployment Relief Programme (URP) that all of them will be re-employed when the programme resumes on Monday October 14 2013.
In fact he is urging the workers who were employed in the programme when it took a break on September 13 2013 to report to their last place of work where they will be given their assignments or redeployed to another job site.
London also stressed that contrary to claims by some there will be no retrenchment of workers. However, the workforce will not be increased until further notice since it had reached its limit. "We see the URP as providing employment and a certain degree of sustenance until better can be done. We will continue the training programme and preparing people for entry into other types of jobs," he said at Wednesday's post Executive Council media briefing.
The Chief Secretary disclosed that the operations of the URP were being fully computerised.
The Assembly was allocated $19 million of the $61.3 billion national budget even though it requested $70 million for URP in fiscal 2014.