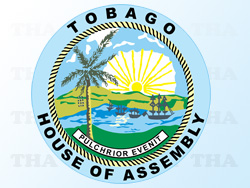 Chief Secretary Orville London will hold his office day for members of the public at the Administrative Complex, Calder Hall, Scarborough on Thursday. (3rd October 2013)
Anyone wishing to meet with the Chief Secretary must register at the office starting at 6.30 a.m. on the day. Previously the Chief Secretary held his public office day twice a month on a Friday but the day has been shifted to facilitate the public office day of the Secretary of Infrastructure and Public Utilities Assemblyman Hilton Sandy who is currently warded at the Scarborough General Hospital.
This public office day will be held every Friday beginning this Friday when London will be at the Roxborough District Office from 8 a.m. He will alternate liaising with the constituents of Roxborough/Delaford with Deputy Chief Secretary Tracy Davidson-Celestine and Secretary of Education, Youth and Sport Councillor Gary Melville to ensure continuity.