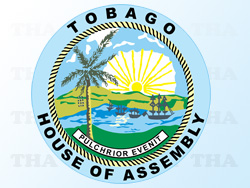 There will be no public day this week at the Roxborough/Belle Garden/Delaford West constituency office.
The constituency is represented by Secretary of Infrastructure and Public Utilities Assemblyman Hilton Sandy who is currently recuperating at home after suffering a stroke on September 21. He was warded at the Scarborough General Hospital for two weeks.
During his absence Chief Secretary Orville London took oversight of the Division of Infrastructure and Public Utilities and was also assigned to hold public days at the constituency office on Windward Road, Roxborough with Deputy Chief Secretary Tracy Davidson-Celestine and Secretary of Education, Youth Affairs and Sport Councillor Gary Melville.
However, a fire last week Thursday continues to affect the use of the office. Public days will resume on Friday October 25 2013 when Assemblyman Davidson-Celestine will be present from 9 a.m.