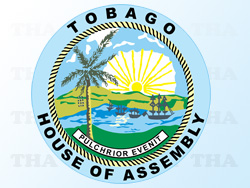 The Tobago House of Assembly (THA) has not terminated the project management contract with the National Insurance Property Development Company Limited (Nipdec), as previously reported, for the construction of the Shaw Park Cultural Facility.
Instead, a new arrangement has been put in place whereby the contractor, York Structures Limited (YSL), is responsible for the completion of the project with a fixed price, a fixed date of completion, and agreed penalties if there is any unreasonable delay, otherwise known as liquidated damages.
The new arrangement follows a review of the project undertaken by EQS Limited on behalf of the THA. The review outlined a way forward to complete the project with a defined scope of work, along with the necessary controls in place.
The new approach includes the termination of the existing contract between Nipdec and YSL, a new Memorandum of Understanding between Nipdec and YSL that fully defines the scope and duration of works, the sum to be paid to YSL and the payment terms.
It was also agreed that Nipdec's contract with the THA's Division of Infrastructure and Public Utilities would be reviewed to take account of the new conditions in addition to the capping of Nipdec fees at the present level; fixed final construction cost; and, in the case of delays, the designs will be completed by the contractor. In other words, and contrary to the previous agreement, the contractor can elect to use their own design to expedite the timely completion of the project, if designs are not to his satisfaction.
Nipdec will remain the project manager and maintain its contract with the THA. However NIPDEC will sign a Memorandum of Understanding with the contractor that gives primary responsibility to YSL for the completion of the project.
Chief Secretary Orville London said: "We expect the new arrangement to bring predictability and closure to a project that has frustrated all Tobagonians including the present administration over the last four years, and which created a situation that undermined the credibility of the administration when it had no control of the process. The administration is confident that this new arrangement will alleviate that problem."
The Shaw Park Cultural Complex project is expected to bring significant benefits to Tobago by providing a 5000-seat facility that can host all carnival-type and cultural activities, facilitate entertainment and convention tourism and indoor sport activities.
The new arrangement gives the Assembly the confidence that by the end of 2014, Tobagonians will finally have access to their cultural complex.