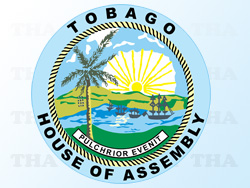 The Division of Community Development and Culture of the Tobago House of Assembly (THA) will commission two more Y Zones (Youth Zones) over the next three weeks at Argyle and Mt Pleasant.
This facility is already in use in Calder Hall while others at Mason Hall, Speyside and L'Anse Fourmi are being constructed.
Assistant Secretary in the Division Ancil Dennis said a Y Zone on wheels initiative will be implemented in March 2014 adding that this attractive caravan loaded with materials, resources, training programs, information, and a host of other benefits, will be rolling into communities across Tobago. He said it will take up residence in communities for a period, offering programs and initiatives geared towards people development.
The Y Zone offers citizens, especially the young access to computer training and other computer services.
The Division will also commission a renovated Calder Hall Community Centre on November 17 and stage a night market in the car park of the Store Bay Beach facilities on November 28 and a craft market on December 12 and 13 at the Milford Road Esplanade, Scarborough.