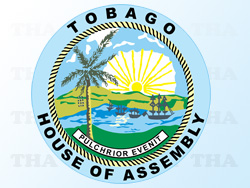 The Tobago House of Assembly (THA) plans to build a modern state of the art abattoir to replace the dilapidated one at Shaw Park.
In disclosing this on Wednesday Secretary of Agriculture, Marine Affairs, Marketing and the environment Godwin Adams said the condition of the old Scarborough abattoir located on the seafront was deteriorating daily and would need a large sum of money to correct it.
He said the new facility to be constructed in Belmont on the outskirts of Scarborough would be large enough to take the load of 40 to 50 pigs and other animals.
Adams also disclosed that his division will be holding a series of farmer's markets throughout the eight agricultural districts in the island starting in the Goldsborough/Belle Garden district before Christmas. He said the marketing department will be working hand in hand with the farmers.