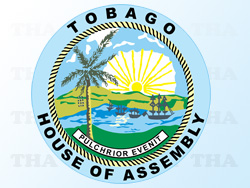 Years of inculcation of European-slanted history and achievements, diligently fed to unsuspecting peoples, particularly Caribbean students for generations, through History Books, have left many black West Indians deprived of a true sense of self and stature.
The facts are that major contributions have been made worldwide by persons of Black Origin in various fields of expertise and accomplishments to include, Medicine, Architecture, Science, Spirituality, Culture and Sports.
Historical records indicate Tobago became part of the Diaspora when African Slaves were involuntarily brought to Tobago by the Dutch around 1629. Tobago was then named New Walcheran.
As the Division of Community Development and Culture and Tobago observe Black History Month, Secretary Dr Denise Tsoiafatt-Angus notes, "Tobago has a rich legacy of persons from diverse backgrounds who contributed to our Island's development and well-being. All of us can identify prominent Tobagonians who have left indelible marks on the landscape of this island. It is with pride and humility that we should acknowledge the works of these persons upon whose shoulders we stand. It is pivotal that we all participate in this observance of Black History because it is our history."
Dr Tsoiafatt-Angus makes a special appeal to Tobago's young people, "During this month of November, the Division of Community Development and Culture will be hosting a series of events to commemorate Black History Month. I make a special appeal to our young population, particularly our school population to avail themselves of the history of our ancestors, to apply critical thinking to what is read in the history books, to learn from the indomitable spirit of the inspiring characters and personalities that have shaped not only black Tobago history but black history throughout the world and most importantly, to remember that greatness resides in all of us."
While Black History Month originates in the United States and recognizes the heritage and achievements of Black Americans since 1926, it has also been observed in Trinidad and Tobago since 1976, during the month of November.
Dr Eric Williams, Historian and the First Prime Minister of Trinidad and Tobago from 1956- 1981, wrote, "The independence of Trinidad and Tobago cannot be developed on the basis of intellectual concepts and attitudes worked out by metropolitan scholars in the age of Colonialism. The old intellectual world is dead, strangled by the noose that it put around its own neck."
Activist Rev. Dr Martin Luther King stated, "The time is always right to do what is right;" and
Activist Nelson Mandel and Former President of South Africa states, "For to be free is not merely to cast off one's chains, but to live in a way that respects and enhances the freedom of others."
The Division of Community Development and Culture in collaboration with other organizations announces a range of activities in observance of Black History Month in Tobago, these include:
A Panel Discussion on Tobago Channel 5 'High 5 Reloaded' on Monday November 11th
A Youth Forum – 'High 5 Reloaded' carded for Monday November 18th
'A Tobago Black History Weekend starting Friday November 22nd with a Pan and Calypso Exposition at Carib Dixieland Pan Yard in Mt Pleasant, starting 7.00pm – Admission FREE.
On Saturday November 23rd at Redemption Sound Setters Pan Yard in Bethel, an evening dedicated to Calypso Rose in recognition of her contribution in the sphere of Calypso, featuring Brother Resistance and a range of notable performers, starting time 7.00pm – Admission $40 Adults – $20 Children.
On Sunday November 24th from 3.00pm at Fort Granby, the Spoken Word will feature greats such as Earl Lovelace, Entou Springer and Leroy Clarke, among others – Admission Free!!!
All visitors are welcomed to attend and Media is invited to cover these events!