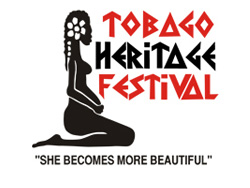 The 2012 edition of the Tobago Heritage Festival will run for one month in recognition of the 50th anniversary of the nation's Independence, THA Community Development and Culture Secretary Assemblyman Tracy Davidson-Celestine has disclosed.
The festival which is celebrating its 25th anniversary was previously held over a two-week period ending on Emancipation Day (August1) each year. This year the festival runs from July 1 to August 1 with the theme: "Heritage, Yours, Mine & Ours – To Preserve and Protect".
Davidson-Celestine said this year the month-long festival is dubbed "Unity Month". She said the Heritage Festival Committee is currently processing the written proposals of villages that wish to participate in the festival. The official launch took place at the John Dial Community Centre on Thursday.
The THA is contributing approximately $5 million for the event this year.