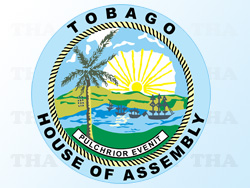 China Railway Construction will hand over the new Scarborough General Hospital project to the National Insurance Property Development Company Limited, the project managers, on Thursday, according to Secretary of Health and Social Services, Claudia Groome-Duke.
Following this initial process, NIPDEC would hand over the hospital to the Ministry of Health on Friday. The Ministry will then install furniture, fixtures and equipment in the building before handing it over to the hospital to the Tobago House of Assembly (THA).
Groome-Duke had a meeting with representatives from NIPDEC on Monday (December 12, 2011) to discuss the issue. The procurement of furniture fixtures and equipment was done by NIPDEC on behalf of the Central Government. She told reporters at the weekly post Executive Council media briefing that 58 percent of the bids regarding equipping the hospital were awarded.
The acting CEO of the Tobago Regional Health Authority (TRHA) Paul Taylor said: "The FF and C are the furniture, fixtures and equipment that would essentially operationalise the building and makes it ready for use." He said the Central Government had the responsibility of equipping the new hospital, and once this was done, the Division could move forward with hospital services and occupancy.
Taylor indicated that the first tranche of equipment should be delivered late December through the beginning of February and the second in March 2012.
Groome-Duke noted the Division would provide an enhanced accident and emergency service to Tobago during the Christmas season.