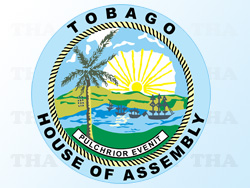 Senior citizens from a geriatric Signal Hill home will soon get new accommodation at the old Scarborough Regional Hospital.
The Division of Health and Social Services (DHSS) will utilise the old Scarborough Hospital for a series of health-based initiatives to serve Tobago.
DHSS Secretary Claudia Groome-Duke said that the hospital had a decommissioning plan. She made reference to seniors currently located at a geriatric home in Signal Hill. "We're working assiduously to move those persons from Signal Hill to the Regional Hospital, where we are initiating our rehabilitation complex."
"The structure at the Regional Hospital is almost complete," Groome-Duke said. "It shouldn't take more than a month." The new centre will support an integrated model of social care provision and will have space for social and occupational activities for Tobago's older citizens.
In addition, the Division is also working on a Substance Abuse Treatment Centre that will be housed in the old Mental Health Ward. Groome-Duke indicated that the Division will be utilising the expertise of professionals with experience in helping substance-abusers. The Division has partnered with the Rebirth House in Trinidad for the project.
"This particular programme will allow for people to live-in," Secretary Groome-Duke said during the weekly post Executive Council Media Briefing. The programme will focus on the prevention, treatment and care of substance abuse.
Scarborough Regional Hospital currently houses the Oncology programme.