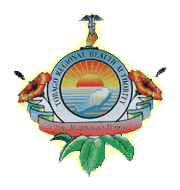 For the past eight (8) years, hundreds of children in Tobago have been greatly impacted by the efforts of the Community Nutrition Unit of the Tobago Regional Health Authority (TRHA) in making healthier nutrition choices and engaging in increased physical activity to promote optimal health.
Healthy Eating Active Living Children's Camp (H.E.A.L.C.C) was conceptualized to meet the growing concern of obesity and chronic diseases (diabetes, heart problems, high blood pressure and high cholesterol) in young people ages six (6) to sixteen (16) years as well as to provide support to their families to reinforce healthy lifestyle practices.
This year, one hundred and twenty (120) young people have registered for the camp being conducted at the Red Cross Building, Signal Hill from Monday 8th July to Friday 19th July, 2013 and thirty (30) young people have registered for the Roxborough camp which will be held from Monday 22nd July to Friday 26th July, 2013.
Among the many positive accolades received from parents and young people, the Ministry of Health in 2008, awarded the H.E.A.L.C Camp the "Project Team Award in Primary Care (Non-Clinical)" at the Ministry's Quality Awards. This year the innovative camp is nominated for the Golden Award at this year's Quality Awards function. The Golden Award is given to projects that have demonstrated continuous quality service delivery over a period of three (3) years.
The success of the camp over the years is attributed to the hard work of the staff of the TRHA's Community Nutrition Unit and the support received from the Division of Health & Social Services as well as the Division of Education and Division of Sports. Similarly the TRHA extends its appreciation to the many corporate sponsors such as Nestle, Bryden Pi, Independence Store, Lewis Appliances, Chec's Electrical, Gourmet Foods, Look Who's Talking Solutions and Digicel, as well as to the Army, Cycle Club, Fire Services and Police Services for their ongoing assistance with the staging of the camp.