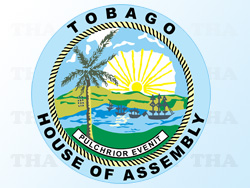 Tobago's 369 fishing boats are being fitted with GPS (Geographic Positioning System) and wireless radio sets free of charge by the Tobago House of Assembly (THA).
The first batch of the units will be distributed to the owners of boats at the prize giving ceremony of the 2012 Tobago Game Fishing Tournament on July 26 2012 at the auditorium of the School Nutrition Cooperative in Canaan.
Secretary of Agriculture, Marine Affairs, Marketing and the Environment Councillor Gary Melville said in an interview that both the GPS and wireless radio sets will cost the Assembly an estimated $1 million.
He explained that among the benefits the GPS will allow operators to track their boats at sea and to locate any of the equipment and engines stolen from them. The wireless radio sets can be used to communicate with persons on land via the TEMA station at Observatory Hill in Charlotteville.
Melville said the new equipment would bring added comfort to the relatives and friends of fishermen while at sea.
The Agriculture Secretary also gave an update on the various fishing facilities around Tobago. He said in a month's time facilities will be opened at Roxborough and Belle Garden while those at Lambeau will begin operating at the end of August and Swallows at the end of September.
Melville said construction of facilities at Castara will begin shortly and should be completed by January 2013 while the facilities at Charlotteville will also begin later this month.