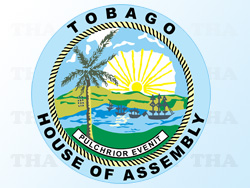 The Scarborough General Hospital opened its doors to the public last Saturday (December 16, 2012) and, between Saturday and Wednesday, 13 babies were delivered in the hospital's maternity ward.
Baby Flo was the first baby born at the new institution to parents Akeisha Victor and Anslem George at 12: 30 p.m.
Wards at the new institution are spacious and clean.
"It's an excellent opportunity to work in a new space. Everyone is more enthusiastic to work here. Everyone is in a new transition phase," House Officer Dr. Sreebhar Bommineni said. Bommineni practices medicine in the accident and emergency ward.
Doctors at the hospital work fourteen-hour days and five shifts a week. "We need more doctors to lessen patients waiting time," Bommineni said.
However, Patient Rebkah Davy, who was being attended to in the accident and emergency ward, praised the service at the new hospital. "Coming from Trinidad, the service is quick and the staff is pleasant. Overall, they get 10 out of 10," she said.
St. Claire Moore, who had accompanied a patient agreed about the service. "It's very good. An emergency is supposed to be quick," he said.
Staff members had not seen an increase in patients since the hospital's opening noted Dr. Victor Nwafor. The outpatient clinic at the institution recently received the Excellence in Service Delivery Award from the Ministry of Public Administration on the occasion of the 50th Anniversary of Trinidad and Tobago's Independence.