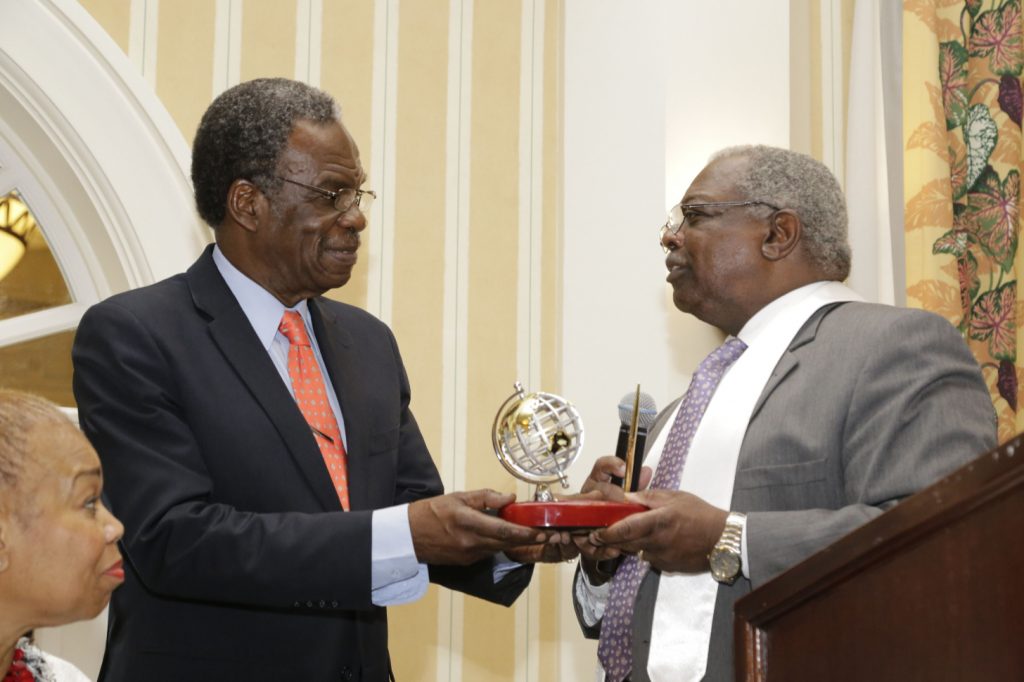 Former THA chief secretary Orville London was honoured by the United States' National Bar Association's Judicial Council on Tuesday (January 31, 2017).
Making the presentation of the A Leon Higginbotham Jr Award was chair of the Judicial Council, Judge Johnny Hardwick.
London received lusty applause as he collected the award, and expressed his appreciation to the Judicial Council.
The former chief secretary said the council's visit signals to him "that sometimes the most effective way to learn, the most effective way to prepare, is to do it together. I hope these lessons are not lost to us here in Tobago."
He added that the judges' efforts showed what can be achieved with the right approach.
London commended the members for interfacing with young Tobagonians on their visit to Roxborough Secondary School.
He thanked the Judiciary Council for the honour and encouraged them to return to the island.
"In the same way that the body has demonstrated the wisdom of judges in selecting Tobago as the destination for this particular meeting, (it is my hope) that you as individual judges will come back to Tobago," London said.