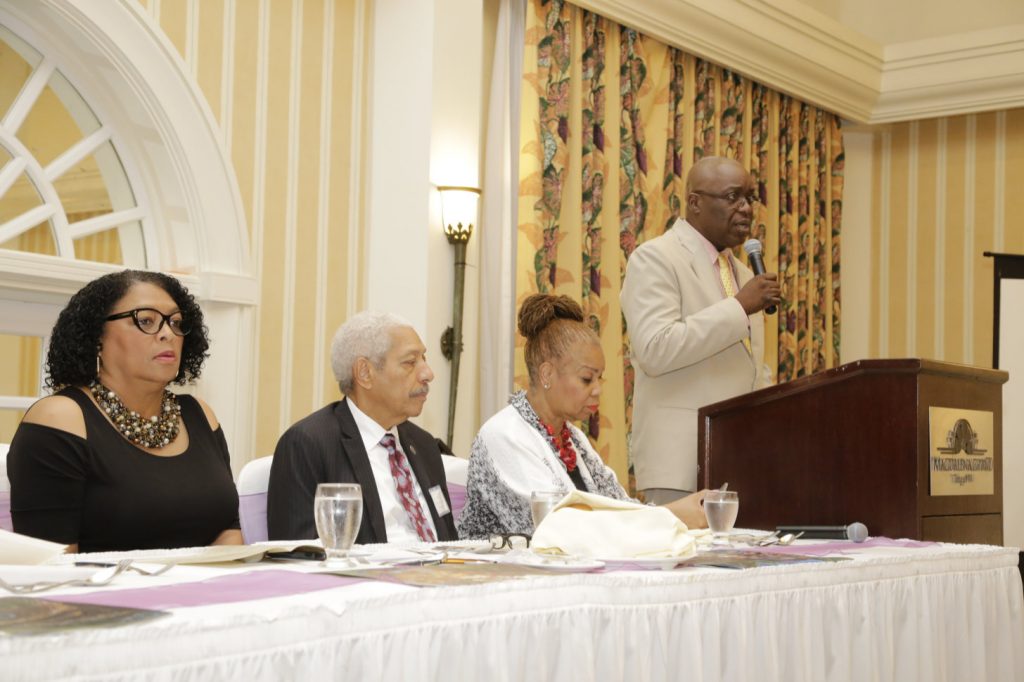 Efficiency, consistency, and accountability.
That's the ambition of the new Tobago House of Assembly administration, according to Chief Secretary Kelvin Charles. Charles made the statement during his first address since he was elected last week (January 23).
The Chief Secretary was speaking at a luncheon on Tuesday (January 31), hosted by the United States' National Bar Association's Judicial Council at the Magdalena Grand Beach and Golf Resort in Lowlands, as part of its annual Mid-Winter Meeting.
Charles said justice is a very important issue in countries around the world, and no less so in Tobago.
"In today's global space, justice must not be taken for granted," Charles said. "It would be negligent of us to be concerned only with legal justice. It is imperative that every citizen is afforded the same opportunities and treatment under the law, otherwise the law becomes a servant to some and oppressive to others."
The Chief Secretary hailed the contributions of Tobagonians like James A. Biggart, APT James, and Arthur NR Robinson, which he said were towards the same cause—developing the island and uplifting its people.
"Their efforts eventually led to the reestablishment of the Tobago House of Assembly in 1980," Charles said. "This Assembly has taken up the mantle to create an environment where everyone, regardless of their background, has the chance to develop the tools and find the opportunities to enhance their situations."
Charles noted that Chief Justice Ivor Archie is a "Tobago son…guiding this country's legal system through its changes." He said the THA will "continue to support the judiciary and law professionals presence in Tobago" as it did before.
He added: "As an Assembly, we are further seeking to enhance our systems with an emphasis on consistency and accountability, and this will include the support we provide to the judiciary in Tobago."
The annual Mid-Winter Meeting is currently hosting more than 100 legal minds from around the world.
Anne-Marie Clarke, chair elect of the Judicial Council, explained that the National Bar Association was founded in 1925 by "12 forward-thinking black lawyers." The Judicial Council was founded in 1971.
"We're here for educational and professional development," Clarke said, adding: "we're also here to promote goodwill and to foster good relations. We accomplished this with a visit yesterday to the Roxborough Secondary School."